<![if !vml]>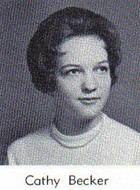 <![endif]>
                1964
Obituary
Catherine McDonald
May 31, 1946 - December 21, 2003
<![if !vml]>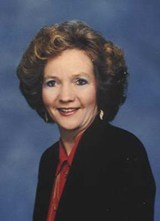 <![endif]>
Catherine Ann Becker-McDonald

"Cathy"

Our beloved wife, mother, and grandmother, Catherine Becker-McDonald passed away on Sunday, December 21, 2003 while on vacation in Colorado.  She was born May 31, 1946 at Frederick, Colorado to William and Bertha Becker.

She was the first of nine children and grew up farming in Colorado.  She graduated from Loveland High School in Loveland, Colorado and, after moving to Texas during the 1970s, earned a degree in computer sciences with highest honors from Central Texas College.  She began her career in computer programming in Austin at Radian Corporation, then IBM, and finally at Tivoli Systems, from which she retired in 2001.

On February 16, 1991, Cathy married Robert "Ted" McDonald at St. Thomas More Catholic church in Austin. They spent the next 12 years on each anniversary returning to their honeymoon getaway in Hawaii. Just like their vacations, they spent every day of their marriage lovingly side by side.

She found tremendous joy in singing, dancing, and watching her children and grandchild participate in recreational activities. She was devoted to the ministries of her parish St. Thomas More. She sang with the choir, volunteered with the St. Vincent de Paul Society, and gave her time at the annual Fun Fest.

She was preceded in death by her father William Becker, her uncle Ed Becker, and her niece Kim Rowe.

She is survived by her husband, Ted; their daughters, Theresa Romo and Roberta Roberts; their son, Ricardo Romo and wife Jenny; their son, Cuitlahuac Romo and wife Carrie; their granddaughter, Alyssa Morriss; her mother, Bertha Becker; her brother, Richard Becker and Marianne; her brother, Roland Becker and wife Mary; her brother, Randall Becker and wife Rita; her sister, Julianna Becker; her sister, Janice Santillanes and husband John; her sister, Frances Hernandez and husband Richard; her sister, Mary Nicks and husband Phillip; her sister, Cynthia Neve and husband Gerald; her sister-in-law, Millicent McDonald; her godson, Mario Hernandez and a host of nieces and nephews and many friends.

The vigil service will be held at 7:30 P.M., December 26, 2003 in the Cook-Walden/Chapel of the Hills, 9700 Anderson Mill Road, Austin, TX 78750. The Mass will be celebrated at 1:00 P.M. Saturday, December 27, 2003 at St. Thomas More Catholic Church with Monsignor Elmer Holtman officiating. Interment will follow in the Cook-Walden/Capital Parks Cemetery in Pflugerville, TX.

Memorial contributions may be made to the St. Vincent de Paul Society of St. Thomas More Catholic Church at 10205 RR 620 North, Austin, TX 78726.