<![if !vml]>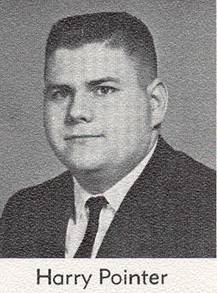 <![endif]>

<![if !vml]>

<![endif]>

Harry Edward Pointer

Word has been received of the
death of former Loveland resi-
dent Harry Edward Pointer Jr.,
49, of Thornton, who died Jan. 20
at Hospice of St. John in Lake-
wood following a lengthy illness.

Services were Jan. 24 at Moun-
tain States Baptist Church in
Denver.

Cremation has been conducted.
He was born Jan. 9, 1946, in
Johnstown. He grew up on a farm
southeast of Loveland. He at-
tended Lakeview country school,
Truscott Junior High and gradu-
ated from Loveland High School
in 1964.

He married Donna Vise in
March 1968. He later married
Sharon Kay Van Sickle in June
1980.

Mr. Pointer worked for Sam so-
nite Luggage in Denver for many
years. He then worked for Stor-
age Technology in Boulder until
he became ill. He was a member
of Mountain States Baptist
Church.

He is survived by his wife, Sha-
ron Pointer, Thornton; two
daughters, Stacy Jean Pointer
and Rebecca Ann Pointer, both of
Westminster; his mother, Elsie
Meyer, Fort Collins; three sis-
ters, Nina Krumtum, Milliken,
and Nelda Burch and Linda Bud-
erus, both of Fort Collins; two
brothers, Larry Pointer, Aurora,
and David Pointer, Albany, Ore.

He was preceded in death by
his father, Harry Pointer Sr., and
a sister, Alice Louise.

Contributions may be made to
the Harry Pointer Memorial
Fund in care of Sharon Pointer,
9733 Cook St., Thornton, Colo.
80229.

All States Crematory in Golden
was in charge of arrangements.