Steve Smith   (Multiple Updates)
2014 Update

50 years later, to my 1964 LHS classmates, I hope you are healthy, happy, wealthy, and wise.
<![if !supportLineBreakNewLine]>
<![endif]>
We were an assortment of the same age, at the same time, in the same place, but with different backgrounds, influences, values, and goals. Some time prior to graduation, a group of us were discussing (probably over coffee and bread at Santeramos while listening to "Maria Elena") the changes it would mean in our lives. One was thrilled about finally getting total liberty, and another was worried about having to become lone provider. So, like those little turtles racing
across the sand to reach the sea, we burst out towards the perils and rewards of life in the world.
If statistics are compiled and put to graph, my college attendance was only one class of flight ground school and courses in emergency medical techniques I, II , & III. I married at 19, still am, and never divorced, 50 years next year. Two kids, one of each, both U of O Duck grads. We're Christians, but not church members. We lived at 23 different addresses in two states.  I worked several vocations, but mainly worked in construction (as Mrs. Tindall advised my aptitude test scores suggested). I was mostly a self-employed contractor, but finished my last 15 years a commercial const. superintendent. Built 250+ buildings, houses, apts., offices, churches, schools, and hospitals in five states. I always did my own taxes- audited only once, 1968. (a credit to my LHS
math teachers maybe?) I never had a million $, but never declared bankruptcy either.  I was never selected to sit on a jury.  Never held a public office, I've never run for one.  I'm registered a Republican, but vote independent.  Never voted for the last four Presidents.  I've never been in jail, never been arrested, no DUI's. I have scars, but no tattoos.  I've climbed peaks (not "... Every Mountain"), explored caves.  Experienced solo flight, and scuba diving.  I've been to Europe, but not the other continents.  Visited Canada, but not Mexico. Alaska twice, but never Florida.  Seen Hollywood & Vegas, but not Mardi Gras or the big apple.  Old cars are my hobby, but I have bought 8 new vehicles between 1968-2014.  Have owned 160+ cars, trucks, motorcycles, rv's, and boats, vintage 1917-2014.; including 7 Porsches and Corvettes, but never a Ferrari. A LaFayette and a Franklin, but alas, never a Packard.
At 68, I can't remember where I put something down 5 minutes ago, but can remember Garfield, Truscott,
and ol' LHS. Old songs can take me right back there. 1957-1964.  Regrets?.... just four... Things I said. Things I didn't say. Things I did. Things I didn't do.
Not sure about the reunion; I'd like to cruise my boat up to Prince Rupert while I'm young.  Do I revisit the past, or live the present? "You can't always get what you want".   But this rambling report is proof that I'm still around and can still type and hit send.  How about you?
SS
==============================================================
2010 Update

RETIRED!
==============================================================
2007 Update
Still working, no retirement in sight, unless I hit the lotto.
==============================================================
2004 Update
<![if !vml]>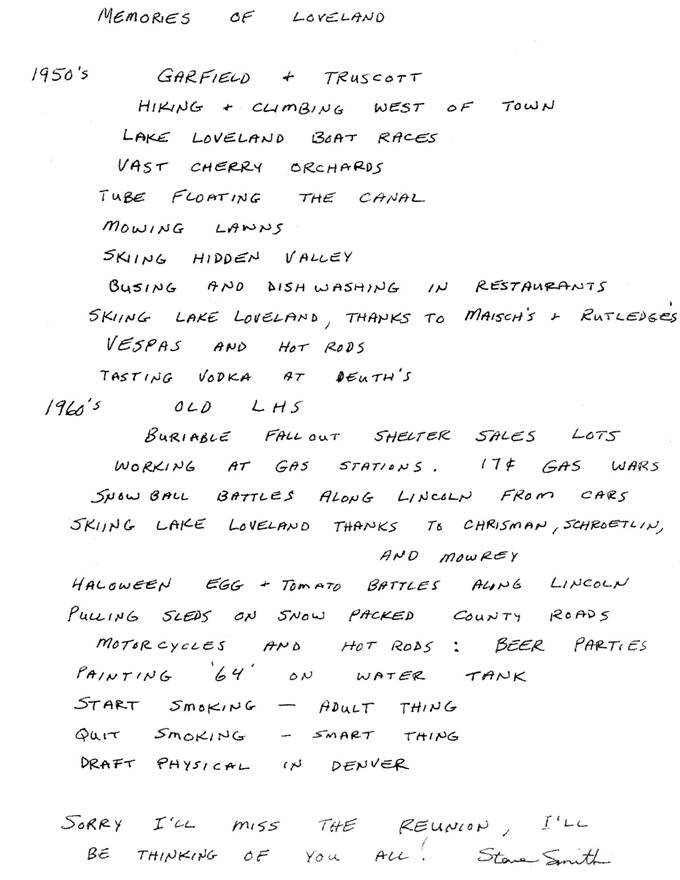 <![endif]>
==============================================================